Providing the highest standard of evidence-based care for pelvic health conditions.
NOKA is a proud member of the Welcome Here project and we welcome people of all gender identities and sexual orientations.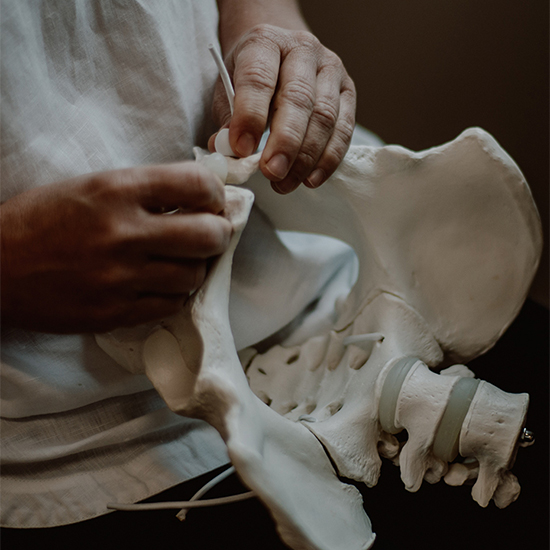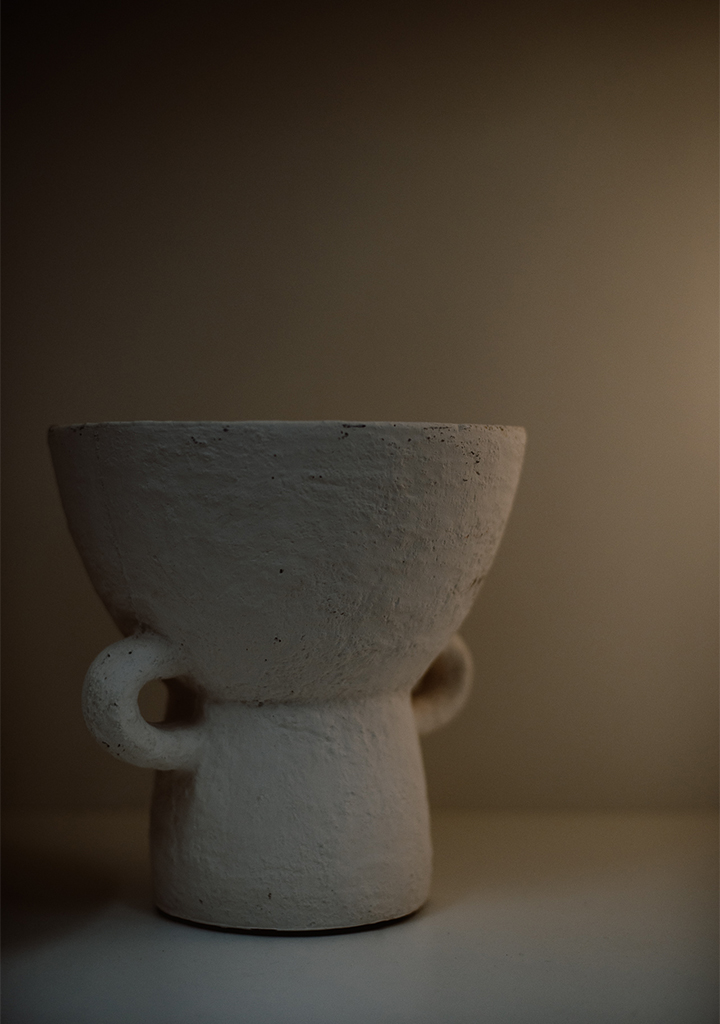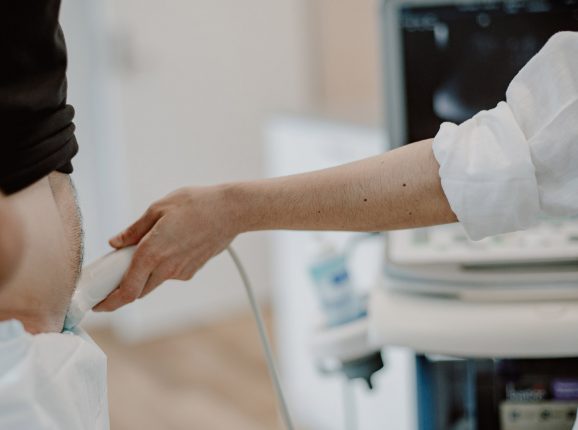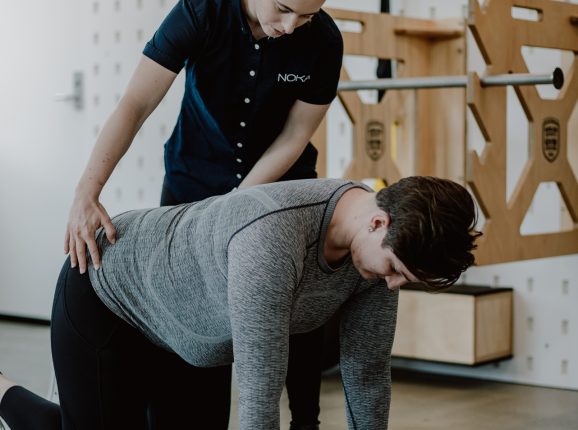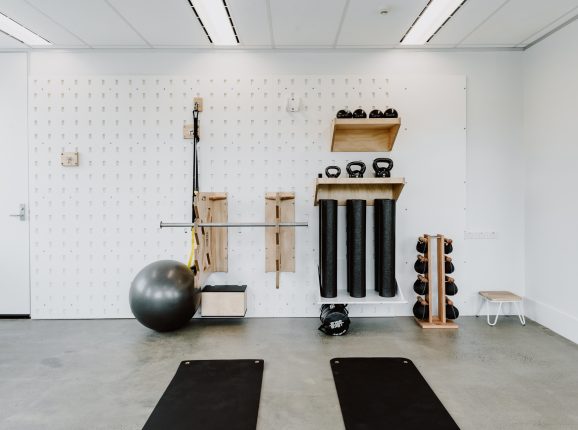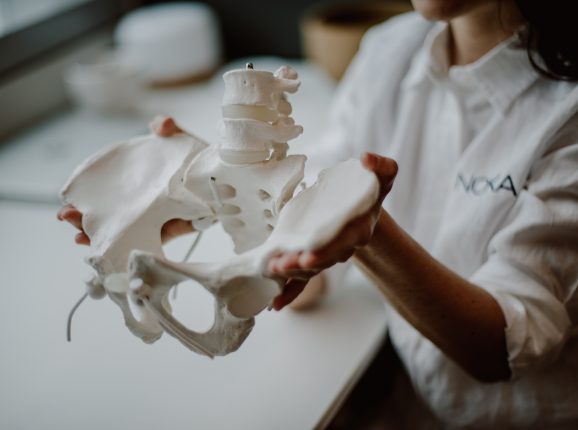 Pelvic Health Physiotherapy
Our team of Titled Continence, Men's and Women's Health Physiotherapists are specialised with Masters and Postgraduate training in pelvic health. At NOKA, pelvic health physiotherapy includes treatment and management of pelvic conditions that affect adults and children. We treat a wide range of women's and men's health conditions at every life stage utilising an integrated, compassionate and holistic approach to ensure optimal health outcomes.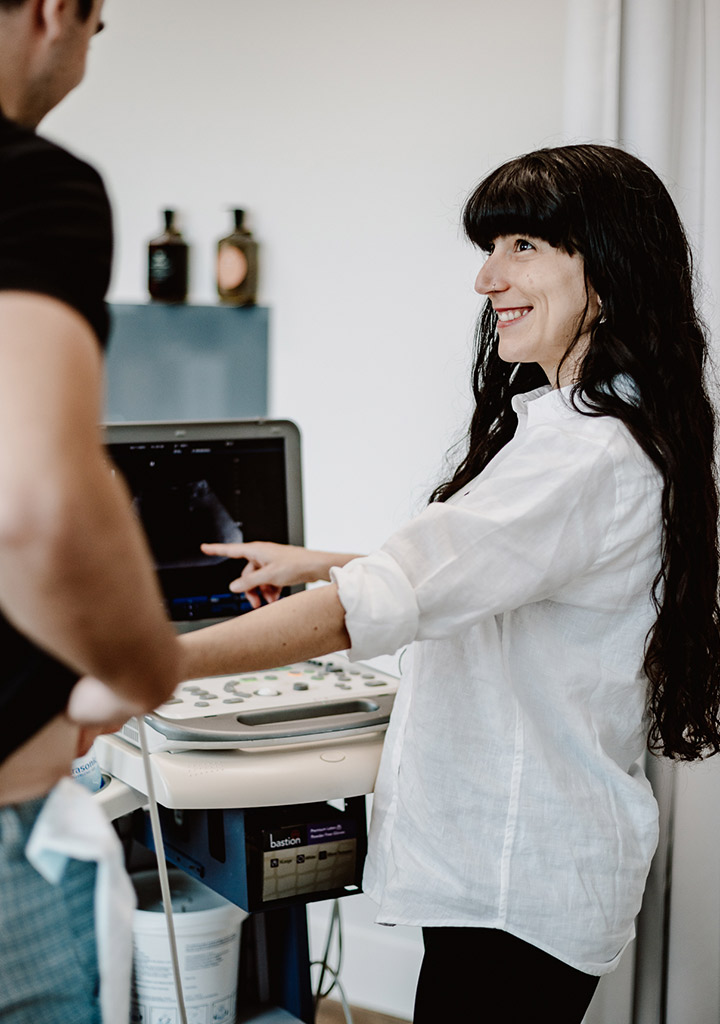 Pelvic health physiotherapy services
Education regarding all pelvic conditions and symptoms.
Pelvic floor muscle assessment and rehabilitation.
Treatment and management for bladder and bowel incontinence.
Pregnancy, birth and post-natal assessments and management of abdominal separation, prolapse and perineal tears.
Real time ultrasound and assessment of pelvic floor function.
Management of bladder and bowel dysfunction in children including bed wetting and pelvic pain.
Management of pelvic organ prolapse, including pessary fitting where indicated.
Therapeutic ultrasound for mastitis.
Pre and post operative gynaecological surgery assessment and management.
Pelvic pain management for conditions such as endometriosis, adenomyosis and polycystic ovarian syndrome.
Management and assistance with sexual dysfunction including pain with sex.
Pelvic floor rehabilitation pre and post prostate surgery.
Treatment of erectile dysfunction.
What to expect when you book
A one-hour initial consultation with one of our qualified and experienced pelvic health physiotherapists for comprehensive assessment of your symptoms. This will include a thorough medical history and subjective history, along with a physical examination*.
Your physiotherapist will then discuss the findings of their examination and explain treatment options and expected outcomes.
Manual therapy will be provided if indicated.
Your physiotherapist will then tailor an individualised treatment plan to suit your specific needs and goals and may refer you on to our team of accredited exercise physiologists for more specific exercise support.
*If your condition is related to pelvic floor muscles, pelvic organ prolapse, bladder or bowel – an internal vaginal and / or rectal examination may be advised to achieve an accurate diagnosis. This will be discussed during your appointment. If you are not comfortable with this, alternative options are available.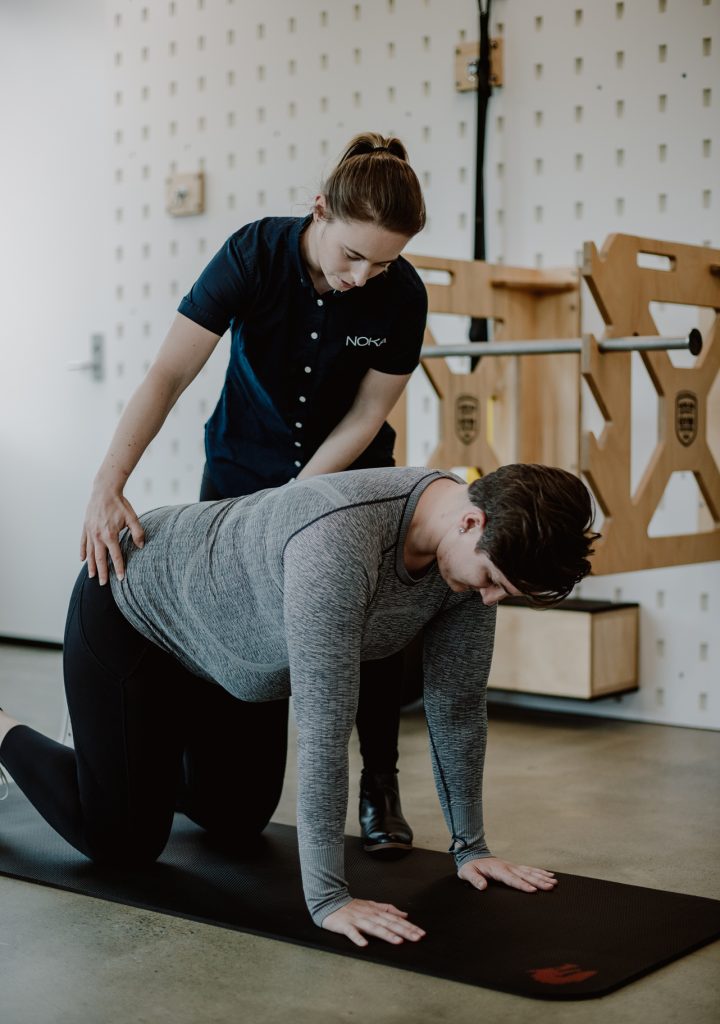 Exercise Physiology
Our team of Accredited Exercise Physiologists are university qualified allied health professionals who work closely with our team of physiotherapists to provide optimal patient care. We use an evidence based approach to prescribe exercise interventions based on your goals in order to promote positive health outcomes.
Exercise physiology services
Pre- and post-natal exercise assessment.
Birth and labour preparation.
Exercise pre and post gynaecological surgeries such as laparoscopy and laparotomy.
Exercise pre and post urologic surgeries such as radical prostatectomy.
Exercise during cancer treatment and beyond.
Pain management and education.
Osteopenia and osteoporosis education and management.
Safe weight loss and lifestyle change.
Exercise management for mental health conditions, including eating disorders, post-natal depression and anxiety.
What to expect when you book
A one-hour initial consultation for comprehensive assessment. This will include a thorough review of symptoms, medical history, exercise history and a biomechanical assessment. 
Your exercise physiologist will then discuss the findings of their assessments and then develop an exercise intervention based on their findings and your goals.
They will also provide education which is aimed to improve you understanding of your condition and how to independently manage symptoms via active management strategies. 
Small Group Classes
NOKA offers a variety of online and studio exercise classes and workshops for anyone with a pelvis which cater to all levels of strength and fitness. These classes are conducted in an intimate small-group setting to ensure exercise can be individually tailored and hands-on feedback can be provided by our qualified exercise professionals.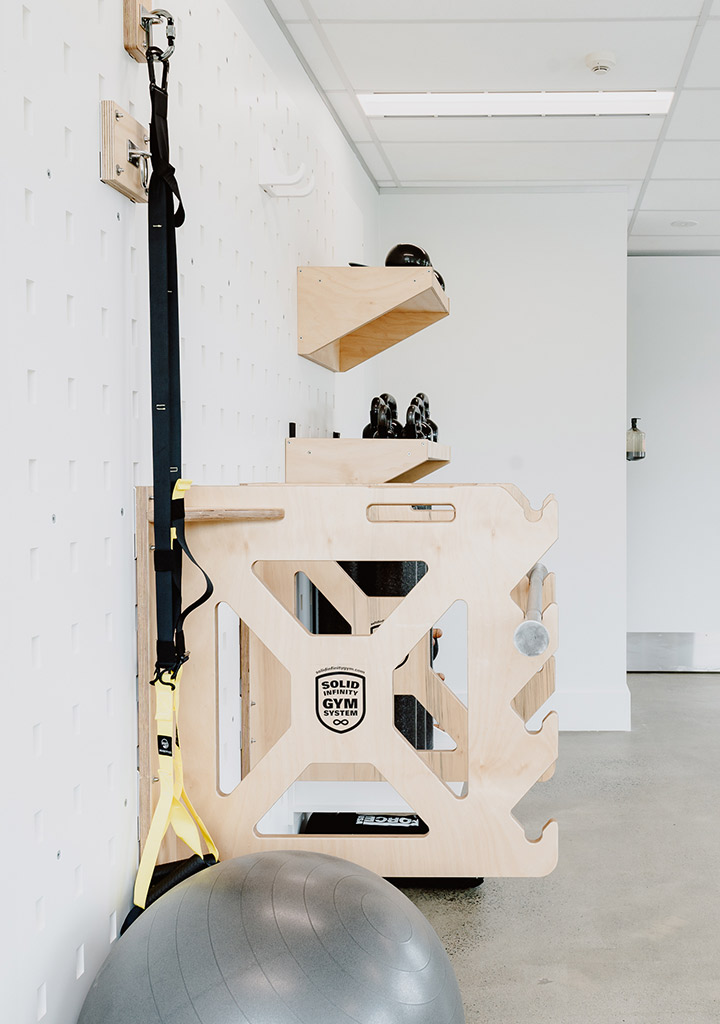 Small group classes offered
Antenatal Exercise: this class is suitable for pregnant individuals in their first and second trimesters to gain/maintain strength and condition to prepare for your third trimester of pregnancy.
Labour and Birth Preparation: a four-week program for pregnant people and their partners including exercise, pelvic floor relaxation and education to prepare for labour.
Post Natal Pilates: a small group class with a focus on reconnecting to pelvic floor and deep core muscles through pilates and progressive strength-based exercise.
Healthy Bones: a small group class for individuals seeking to optimise bone strength and reduce falls risk. This class includes a combination of progressive resistance training, balance and impact exercise.
Pelvic Restoration: a class targeted at improving length and strength for the pelvis using a combination of strength, yoga, pilates and mindfulness exercise.
More info
Children under the age of 1 are welcome to attend our Antenatal and Post Natal Pilates. A custom-built space for breastfeeding and baby feeding is also available on site.
To find out more or to enrol in these classes, please contact our friendly reception team. If you wish to join a class, please note you will require an initial screening with our Accredited Exercise Physiologists unless you are an existing patient.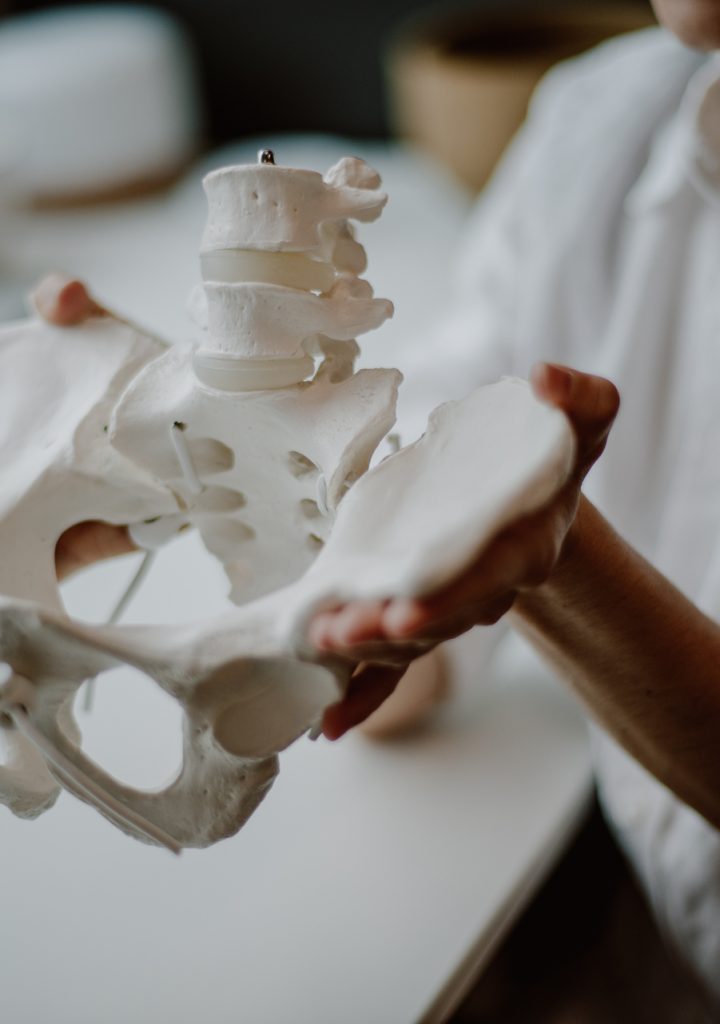 Specialised Musculoskeletal Physiotherapy

 
In addition to our pelvic health services, we also treat general musculoskeletal conditions. At NOKA we seek to find the cause of the problem and use evidence-based therapies to restore function and reduce pain. 
Musculoskeletal physiotherapy services
Assessment and management of musculoskeletal conditions.
Assessment and management of chronic pain.
Manual therapy.
Dry needling.
Prescription of individualised exercise programs.
Education.
What to expect when you book
A one-hour initial consultation for comprehensive assessment. This will include a thorough review of symptoms, medical history and a physical assessment to identify the cause of the problem.
Your physiotherapist will then discuss the findings of their assessments and provide the appropriate treatment, which may include manual therapy, dry needling and/or a tailored exercise program.
They will also provide education based on your condition and pain presentation.